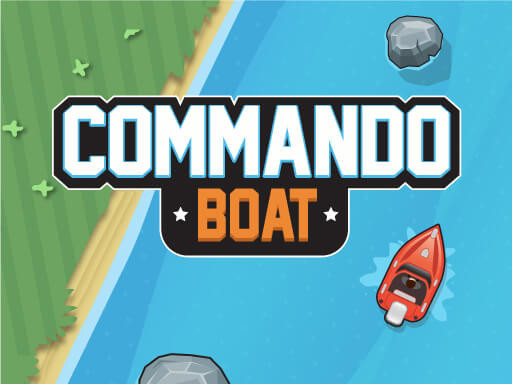 Commando Boat Game Online - Play Fun Boat Web Browser Games
This is a new and re-imagined casual shoot em up game featuring a marine theme. Drive your speed boat behind enemy lines. Avoid incoming obstacles such as river mines, tree logs, rocks and other boats. Shoot and destroy obstacles with bullets. Collect coins to purchase cool boat models such water raft, speed boat, hovercrafts, and more. Collect powerups including coin magnets, bullets and bubble shields. Take ramp to get a cool boost forward. Jump over your enemies. But most of all, have fun!
10,479 play times
How to Play Commando Boat Game
Use left and right arrow keys to move your boat, mouse to navigate the menus. Use spacebar to destroy obstacles. You can also play the game on touchscreen devices, and just tap the screen.